#VIVO a cellular phone internationally recognized high-tech company has introduced a new smartphone with a unique idea of flying a tiny quadcopter drone camera. it's going to be the first smartphone with a built-in drone camera and some outstanding features, its price is expected to be starting from just $1200.
Features Details
There are 200 megapixels Quad camera setup beside the LED flashlight.
By Display, It Offers a Super AMOLED 6.9 inches display to watch all videos with HDR Sensors along with corning Gorilla Glass 7 Protections sensor.
It has a long-lasting battery, impressive display, and awesome specs.
This phone comes with Qualcomm Snapdragon 888 that presented 5G connectivity.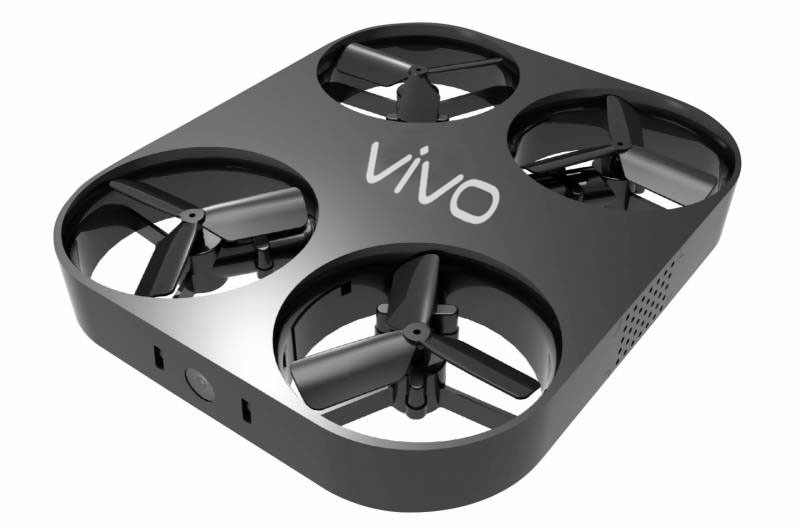 Android 12 is device Operating System.
Internal storage capacity 256/512 GB withRam Size is 8 / 12.
The highlighting feature is its 200 MP flying camera for recording.
The rear camera is 16 MP+5 MP+32 MP with a 64MP selfie camera.
It has a battery of 6900 maH.
It has a Face ID Sensor and Finger Print Reader.
Ownership for first smartphone with a built-in drone camera
Vivo had made ownership for such a smartphone with a detachable camera drone having four propellers to fly in the name of "Electronic device" in December 2020 for the Vivo Mobile Communication with the World Intellectual Property Office (WIPO). And the 20-page documentation of the patent was officially released on July 1, 2021.