Hisham Sarwar talks about the use of Facebook reels wisely
Asalam O Alaykum, In this video, I am going to talk about Facebook reels and why to use of Facebook reels wisely, I used my Facebook whether it's my profile or page and uploaded two videos and shows my concern that on which path are we going, on internet very regretful content on TikTok which become Disgraceful, cause of embarrassment and shame, that same content we using in Facebook reels and we have to condemn it as much we can which is less, if influencer and leaders are not going to raise their voice in this regards then people will keep doing this.
I also received some bashing who the hell are you to talk about this, what you mean is that is fine whatever you want to talk you can say, but I Hisham Sarwar keep doing the efforts of improving because this is wrong.
I am discussing this because today (date 3 Wednesday, March 2022) day is very bad for us as my dear friend my DigiSkills fellow trainer Dr Yasir passed away, who teaches digital marketing and whom video I force my entry related to the mobile phone.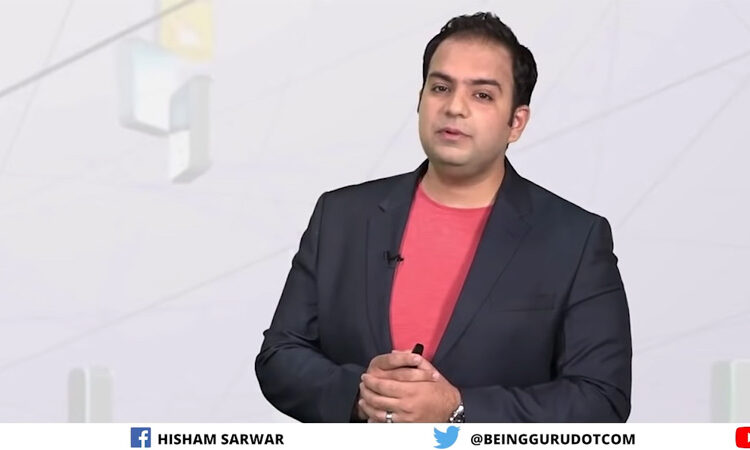 What a fine soul that guy was, what a fine gentleman
We have done quite many shows together on DigiSkills, we also delivered talks on UMT Institute, he also drops me to my ess much time what a fine gentleman, worth spending time with him. I first got to know about his illness he is suffering from lung cancer in 2018 when DigiSkills first badge rollout when I am doing live he is coughing a lot he says I have some kind of allergy and it distracting me, then my memory serves me well its been four years we did not did live session that day because Yasir was not comfortable, a few weeks later I found out that Hisham bahi this is the cause which is lung cancer, that how fragile and uncertain our life is, he is been a fighter, he becomes well, comes back, started his work again, teaching in university, what to say, Allah Will, God Al-Mighty Rest his soul, degrees him high, a very fine gentleman, loving gentleman if you want to learn digital marketing you enroll in his course on DigiSkills and learn digital marketing from basic to very expert level Dr. Yasir teaches in detail.
Why I mention him today this day is so sad, yes Wednesday and today Thursday while I am recording this video. When we die, three things come to work:
Current Continues: one is our current continues that we pure our income by helping others,

Accumulated Knowledge: the second is accumulated knowledge from whom people profit / exhale,
Good Offspring: the third thing is your good offspring who pray for your forgiveness after death.
Use of Facebook Reels Wisely
All Social Media if we all try to use as beneficiary knowledge (Ilm nafay), so that content we live or die that always stays there and bring light to their life, what big talk then this after you die you added points keep increasing just because you thought someone, give him a good education, removing rock from the way is also good deed, so think removing difficulties from anyone life how big deed that would be, whose benefits or reward you earn in this life and hereafter.
Facebook reels content what are we showing, I have disagreements with many videos of women that you showing just for getting views because you know you get more money/profit, how you are going to justify this money, what blessing in this money. All these three things account, justification, and blessing, I have requested all of the viewing audience that please upload such kind of content on social media that is according to your work and it teaches them something, so people learn something which increases in your added accumulated points, that way you got respect in the world.
InsAlllah Allah Pak is going to reward those content creator who removes problem from people's lives, who shows those people way, a light in a darkness. InsAllah Allah Pak will keep a Reward for them
Dr Yasir Rest in Peace my friend we miss you.
referred from Hisham Sarwar's youtube video https://www.youtube.com/watch?v=AFU_1vUF_lU